UConn English is a vibrant, collaborative community that covers the full range of literature written in English across the globe.
The English Department is currently accepting applications for a tenure-system assistant or associate professor position in Native North American Literary and Cultural Studies, to be based on the Storrs campus.
The UConn English Department and the Asian and Asian American Studies Institute are seeking a jointly appointed tenure-track assistant professor in Asian American Literary and Cultural Studies, based on the Storrs Campus.
The UConn Department of English offers education and outreach programs that help students across the University become excellent writers, thoughtful communicators, and engaged citizens. Our scholars produce innovative research that asks tough questions about English and its impact on society.
Through our courses in traditional and emerging areas of study, we train students to become better readers and writers of text in all forms. We also share our love of English broadly, hosting programs that bring guest speakers, writers-in-residence, and educational initiatives to communities at UConn and beyond our five campuses.
8:1
Ratio of majors to full-time English professors at UConn
25
Average class size for undergraduate courses
30+
Professional, literary, and writing events offered annually by the Department
Faculty Directory
Find a full list of our faculty, course instructors, and contact information.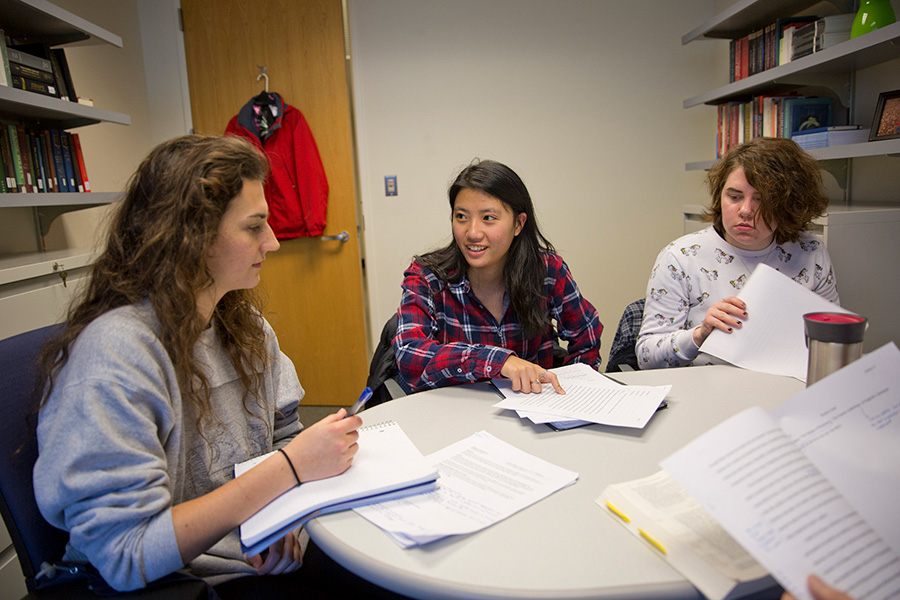 Undergraduate Education
Students can customize their experience with our flexible English major and minor options.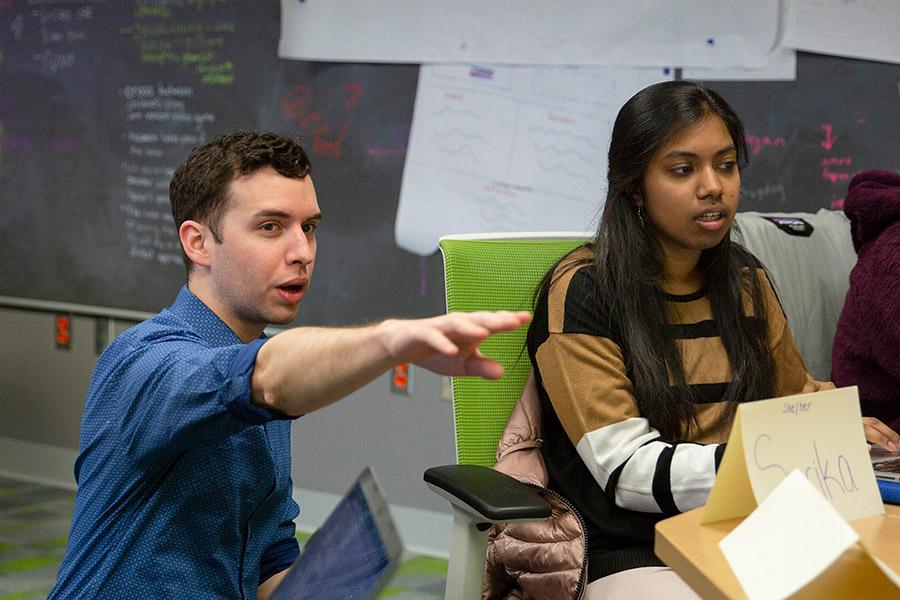 Graduate Education
Our department offers graduate Ph.D., MA, and combined MA/Ph.D. tracks.
Recent News
Board of Trustees Distinguished Professor Patrick Hogan has written extensively on various research interests, but he is most proud of his novel, "A People Without Shame." In conversation with an English Department student worker, he said, "This is by far my favorite." Published in May of this year, the first draft of the novel was […]
[Read More]
"Mary K. Bercaw Edwards, Director of Maritime Studies and professor of English on the Avery Point campus, was featured on UConn today for her work with the Melville Society Cultural Project and the New Bedford Whaling Museum in securing a National Endowment for Humanities grant to fund workshops for K-12 teachers."
[Read More]
Gina Barreca, Board of Trustees Distinguished Professor in the English Department, was featured in Writer's Digest for her most recent collection, Fast Fallen Women: 75 Essays of Flash Nonfiction.
[Read More]