Pamela Allen Brown
Professor
English
---
About
Professor Pamela Allen Brown has taught Shakespeare, poetry, drama, creative writing, and other courses since 1998, and in 2005-6 she served as Director of the London Program. A poet and playwright, she has poems published or forthcoming in Mojave River Review, Public, Epiphany, New Square, P/rose, The Sonnets Remixed, and Visual Verse. Her one-act plays have been performed at St. Marks Poetry Project and LaMama e.t.c. (The Fit in the Choir), and the Boston Director's Lab (The Ice House). She has also directed a short film featuring Isabella Andreini's writing and acting, The Amorous Debate on Arms and Letters.
In addition to many articles and chapters, she has published the following:
The Diva's Gift to the Shakespeare Stage: Agency, Theatricality and the Inamorata (Oxford UP, 2022)
Better a Shrew than a Sheep: Women, Drama and the Culture of Jest in Early Modern England (Cornell UP, 2003)
Editor and co-translator, with Julie Campbell and Eric Nicholson. The Lovers' Debates: A Bilingual Translation of Isabella Andreini, Fragmenti di alcune scritture (Iter/ACMRS, forthcoming in 2022)
Co-author, with Jean E. Howard. William Shakespeare, As You Like It: Texts and Contexts Bedford/St Martins, 2014
Co-editor, with Peter Parolin. Women Players in Early Modern England: Beyond the All-Male Stage (Ashgate, 2005)
Specialties
Early modern popular comedy
Shakespeare and non-Shakespearean English Drama
Theatrical interactions between Italy and England
Racialization and stage types
The history of the earliest actresses
Renaissance laughter, jokes, fools, and folly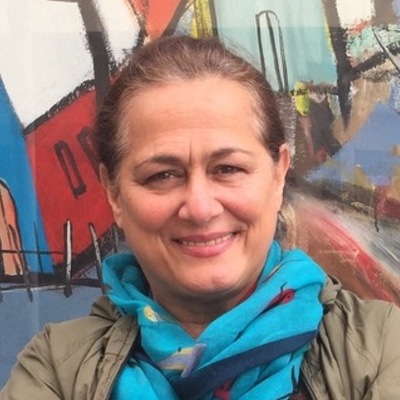 Email
Pamela.Brown@uconn.edu
CV
Pamela Allen Brown
Mailing Address
University of Connecticut
Stamford Campus
1 University Place
Stamford, CT 06901
Campus
Stamford
Office Hours
varies by semester, email for appt.