Pamela Allen Brown
Professor
English
---
About
Professor Pamela Allen Brown has taught Shakespeare, poetry, drama, creative writing, and other courses since 1998, and in 2005-6 she served as Director of the London Program. A poet and playwright, she has poems published or forthcoming in Mojave River Review, Public, Epiphany, New Square, P/rose, The Sonnets Remixed, and Visual Verse. Her one-act plays have been performed at St. Marks Poetry Project and LaMama e.t.c. (The Fit in the Choir), and the Boston Director's Lab (The Ice House). She has also directed a short film featuring Isabella Andreini's writing and acting, The Amorous Debate on Arms and Letters.
In addition to many articles and chapters, she has published the following:
The Diva's Gift to the Shakespeare Stage: Agency, Theatricality and the Innamorata (Oxford UP, 2022)
Editor and translator, with Julie Campbell and Eric Nicholson. Lovers' Debates for the Stage: A Bilingual Translation of Isabella Andreini, Fragmenti di alcune scritture (Toronto: Iter, 2022)
Co-author, with Jean E. Howard. William Shakespeare, As You Like It: Texts and Contexts (Bedford/St Martins, 2014)
Co-editor, with Peter Parolin. Women Players in Early Modern England: Beyond the All-Male Stage (Ashgate, 2005)
Better a Shrew than a Sheep: Women, Drama and the Culture of Jest in Early Modern England (Cornell UP, 2003)
Specialties
Gender, Sexuality, theatricality, and performativity
Shakespeare and non-Shakespearean Drama on stage and in film
Diva Studies
Traveling players and theatrical circulation between Italy and England
Thinking with monsters: sex, race, disability, and the extraordinary body
Racialization and stage types, medieval to contemporary
Early modern women playwrights, players, and poets
Renaissance laughter, jokes, fools, folly, and madness
Bad Fun, or the comedy of sadism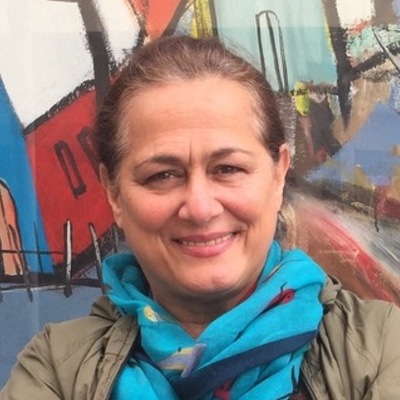 Email
pamela.brown@uconn.edu
CV
Pamela Allen Brown
Mailing Address
University of Connecticut
Stamford Campus
1 University Place
Stamford, CT 06901
Campus
Stamford
Office Hours
varies by semester, email for appt.