by Emily Graham, '22 (CLAS)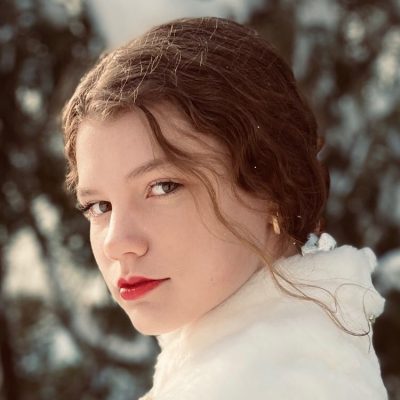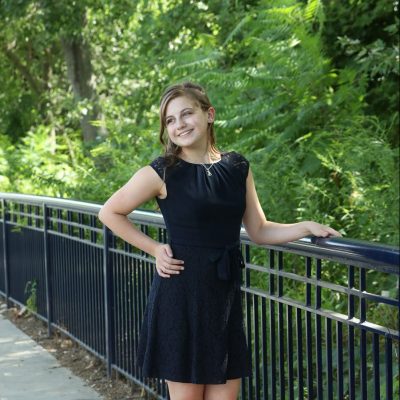 Disappointed in the lack of school-wide enrichment opportunities for Humanities students, three University of Connecticut English majors — Aarushi Nohria '22 (CLAS), Madelon Morin-Viall '22 (CLAS), and Rylee Thomas '24 (CLAS) — took it upon themselves to create one of their own: the Humanities Undergraduate Research Symposium, coming this November. The Department of English sat down with the three students to discuss how this symposium came to be and where it will go from here.
EG: What is the Humanities Undergraduate Research Symposium (HURS)?
MMV: So our event has two really important goals to us. First, we want to show students that there are pathways to Humanities research, even when it might seem limited.
The more obvious goal is to allow students who have completed research in the humanities to be able to exhibit that.
AN: We also hope to show undergraduate researchers in the humanities how to prepare their research and how to present their research in symposiums or conferences. While the event itself will include people presenting their research, we're also hoping to put together workshops on what exactly a research conference is, and why it's relevant to humanities research. We're trying to break down how a conference works.
RT: It's a huge learning opportunity, and it's certainly one that I really could have benefited from before I really understood the humanities and what research means and accomplishes.
EG: How did you all come up with this idea for a symposium?
AN: After I helped organize the Human Rights Symposium, Madelon texted me one day and asked, "What if we did this, but for the humanities?" That's when I started to notice that the university has no research-based symposiums for this field of study, and I found that horrible. So we three took it upon ourselves to create a space specifically for humanities students that wouldn't get overwhelmed by STEM (science, technology, engineering, and mathematics) research. And we wanted to get Rylee involved because she is younger; I didn't understand what research was until later in my college career, so we wanted to have someone who will be able to use these opportunities more than Madelon or I could.
RT: Yes, I'm glad that I joined because we can keep doing this and hopefully extend it to colleges beyond the University of Connecticut; we can make it an even bigger thing that it already is becoming. It's going to be really exciting.
MMV: Our university is very much seen as a STEM school, and that's because we have wonderful STEM programs and a lot more visible opportunities in terms of STEM research. The three of us are Honors, and we would receive emails saying "Present here!", and I would open the link and it would be for STEM research. So we really saw a gap in giving the wonderful Humanities students an opportunity to show what we do, how we work, and our futures. And we knew that if it wasn't going to exist, we should create it ourselves. 
But I do want to stress that I might have had this idea in my head, but it was really Aarushi; this never would have come together without her taking the initiative.
EG: Is this an entirely student run effort?
AN: Yes and no; we are student-run — we do everything and we come up with the ideas — but it wouldn't be possible without our advisors like Inda Watrous, who is the undergraduate advisor for English majors, as well as a lot of people in the Humanities Institute, specifically Associate Professor Yohei Igarashi. They have been constant with giving advice, especially when it comes to building the website and using social media.
EG: Will any of you be sharing your research? If so, what will your research be on?
MMV: I think all three of us plan on showing our research. My huge project is on analyzing grief in both Hamlet and the Coronavirus pandemic under the Trump presidency. The two share many similarities in terms of processing grief, environmental constraints, and rhetoric.
AN: I'm thinking of presenting part of a seminar paper I wrote for a graduate course taught by Professor Fiona Somerset, called "The Edges of Personhood." I look at the story of Margaret Garner, a woman who escaped slavery and became infamous in her time afterwards, and how her story is told in different forms of literature like Toni Morrison's Beloved and N.K. Jemisin's The Fifth Season. I examine what each author suggests about the personhood of mothers and of children, and how that's relevant to the institutions of slavery and the ways we move forward when trying to abolish slavery's residual systems.
RT: And I'll be presenting my Holster Scholar project. I'm doing a film study on Victorian literature and the way that different cinematic adaptations see classic novels and highlight their themes of gender.
EG: When is it, and who is eligible to submit papers? And when are these papers due?
AN: So the symposium itself is on November 12, and papers are currently due on September 20.
As for eligibility, it's anyone who's written a 5 to 15 page research paper on the humanities, but it doesn't have to be written by just humanities majors. It can also be written by STEM majors or social science majors or art majors because, of course, you have to take humanities classes for general education requirements, and the papers that can come out of those courses can be really interesting. It's a shame that they remain in someone's harddrive and never again see the light of day.
MMV: I think that it's also important to mention that we encourage Works in Progress as well. Even if you might not have a 5 to 15 page paper written yet, but the research has been done and there's enough of it, you're absolutely welcome to submit. 
EG: What are you most excited for when it comes to this symposium?
MMV: It sounds like a great time. I mean, I might be a nerd, but the idea of a bunch of passionate people coming together to talk and share academic work that they've done sounds like fun to me. I would choose to do it on a Friday afternoon.
AN: I also like hearing about topics that I wouldn't have thought about normally. The humanities are so broad. There will be so many interesting topics that I would never have encountered otherwise. So I'm excited for that as well.
RT: It's just going to be such a cool learning opportunity. It'll be a great way to introduce everyone to areas of research and help them learn about it.
EG: Why should someone study the Humanities, and why should it be at University of Connecticut?
MMV: Oh my gosh, it's so important; why don't you study the humanities?! I mean, the basis of the humanities is that everybody is human; we live in a human world, and we interact with various human structures, especially in a time where we've all started to come to terms with the different conflicts, inequalities, and necessary steps that we need to take as humans and as humans living with other humans. Whatever angle you choose within the Humanities, it's so necessary because it helps you become a more informed person, both for yourself — to be able to reflect on your own emotions, desires and thought processes — and for the world as a better citizen. I'm a huge advocate that everybody should be a humanities student. I think that at our core, we're all humanities students, and we really should invest some time into developing those areas of our brain.
AN: I have nothing to add there. It's just negligent to live in a world without an understanding of the humanities. 
To address the University of Connecticut point specifically, all of the professors I've had have been incredibly supportive. The people I meet in my classes are incredibly passionate about the work that they do, and it's a wonderful learning experience because the community is so dedicated to learning and engaging with every student.
RT: It's been great for me because I've gotten so much personalized attention from all my professors in the different communities that I've been a part of. I don't know any other nearby universities that have encouraged a student-led initiative like this. School has been STEM-focused in so many universities for so long, so it's amazing that the university is letting us go forward with this; we're really grateful.
But I think that critical thinking is so important; the best way to look at society is through literature and through other institutions of the humanities. I agree with Madelon when she says that everyone should be a humanities student. That's why you should be an English student here.
And also it's just fun! So if that's a good enough reason for you… It's certainly a good enough reason for me.

If you would like to learn more or submit a paper to the symposium, please visit https://humanitiesundergraduate.symposium.uconn.edu, or follow and message HURS on Instagram @uconnhurs. Submissions are due on September 10, 2021, and the symposium will take place all-day November 12, 2021. Location TBD. There will also be ways to attend virtually via Zoom.