by Pascale Joachim, '23 (CLAS)
Back in the fall of 2021, Professor Brenda Brueggemann and English alumna Jess Gallagher were involved in an independent study in which they read material regarding accessibility in higher education. Intrigued by the premise that every university has a history connected to disability found in Jay Dolmage's Academic Ableism, Professor Brueggemann, Jess, and English alumnus Matt Iannantuoni embarked on a research project centered on the Mansfield Training School and its connection to our university.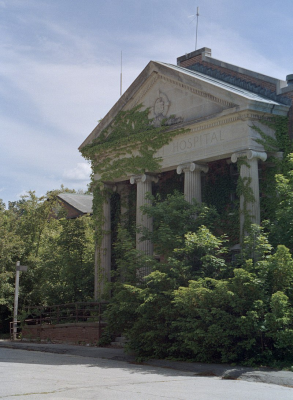 The Mansfield Training School (MTS) opened in 1860 and was a facility for those with mental afflictions. Approximately seven miles away from the Storrs campus, a connection with UConn was almost inevitable. Homer Babbidge's presidency during the 1960s is one example of this relationship. Blind in his left eye and the architect of a crucial text in the history of deaf people in the United States, The Babbidge Report, it's apparent that Babbidge had a heart for the disabled community. "I think he had a soul for this," Brueggemann tells me as she describes the funds Baddidge set aside for MTS. This generosity, however, lasted five years, and Brueggemann assumes the allegations of abuse and overcrowdedness that began to circulate around the same time are what steered Babbidge away.
During their research process, Brueggemann and her two students faced some archival limitations but knew that memorializing MTS and its community of people was of utmost importance. In addition to contributing to the growing body of texts in disability studies, simply informing the UConn community that the MTS exists and the depth of the connection between these two institutions is a top priority for this team. "I think one thing we're offering here is a way that other people can do this same kind of research," Brueggemann states when asked about the goals of this project.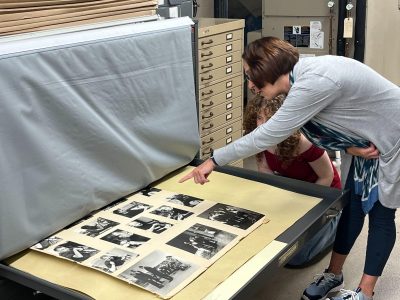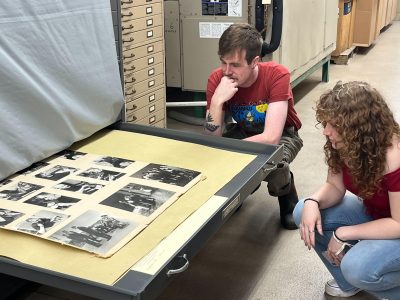 Dolmage's claim can be applied to universities across the nation and it is through work like this that other interested individuals will know where to begin and how to handle certain materials responsibly. Brueggemann's team is currently working on a memorial website, publishing a book, and setting up conference presentations. 
A notable portion of the records they discovered documented bleak details regarding how patients were handled and treated for their afflictions. This led me to ask if there was anything to be optimistic about, and I invite you to read Matt, Jess, and Professor Brueggemann's responses below.
MI: It makes me hopeful for the future of what psychiatry, especially in this context, is going to look like. My mom's sister is in a wheelchair and has cerebral palsy. When she was a child, my grandparents were going to put her in The Southbury school, a sister school of MTS, which had a very similar environment. To see how far we've come since that time, and to see how my younger brothers with autism are received in the medical world, makes me hopeful for what's to come. I think we're progressing, we're not there yet, but we're making strides. 
BB: The entire history of MTS was abandoned and boxes were left in the buildings because no one wanted to talk about it. Understandably, right? But there's a real problem with that because then you're ignoring an analysis of what happened and why it happened, and you don't honor or respect the people that were there either. A similar conversation came up in my classes and essentially if we ignore these deeply traumatic realities, we're ignoring and not honoring the part of this really dark history that was happening at the same time that things were beginning to change. 
JG: Oftentimes, disability history doesn't get told. I think activism like this is necessary in order to challenge our biases and our beliefs and the systems we inhabit. Sometimes we like to deny that it is every system and how deeply connected everything is when in reality, by learning more, we can move forward and establish a new wave of informed activism. Seeing people come to a collective understanding and form a sense of community and unity through these kinds of projects and offer their support, I think that's probably the best part. And also allowing people to have their stories be told when they haven't been able to tell them before and really highlighting the people at Mansfield Training School, the ones who experienced everything, and uplifting their stories, while also having UConn acknowledge everything that happened on that campus and take accountability.