Jason Courtmanche
Associate Professor in Residence
Director of Connecticut Writing Project
English
---
About
Jason Courtmanche is an Associate Professor of English in Residence, the Director of the Connecticut Writing Project, and the Assistant Coordinator of Early College Experience English, at UConn, Storrs. Courtmanche is also an Affiliate Faculty member in Curriculum and Instruction at the Neag School of Education. Courtmanche's most recent research includes:
With Tom Deans. "How Developing a Network of Secondary School Writing Centers Can Enrich University Writing Programs." WPA: Writing Program Administration Spring 2019.
"Why Read? A Defense of Reading and the Humanities in a STEM-Centric Era." Deep Reading: Teaching Reading in the Writing Classroom. Urbana: NCTE, 2017.
"High School-College Partnerships and the Teaching of Nathaniel Hawthorne." Nathaniel Hawthorne in the College Classroom. Brooklyn: AMS, 2016.
"Race Adrift." What Does It Mean To Be White in America? New York: 2 Leaf Press, 2016.
Specialties
Rhetoric and Composition (The Teaching of Writing)
Teacher Education (Literacy, Pedagogy, and Professional Development)
American Literature (Hawthorne and Faulkner)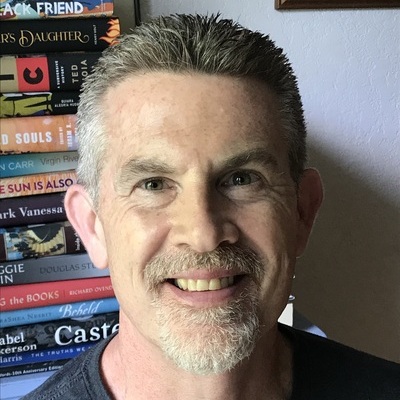 Email
jason.courtmanche@uconn.edu
Phone
860-486-5772 (direct)
860-486-2328 (cwp office)
Fax
860-486-9360
CV
Jason Courtmanche
Mailing Address
University of Connecticut
Department of English
215 Glenbrook Road, U-4025
Storrs, CT 06269-4025
Office Location
Austin 161
Campus
Storrs
Office Hours
By appointment via email (Virtual)
Link
http://cwp.uconn.edu