by Emily Graham, '22 (CLAS)
In conjunction with the newly-established literary magazine of the same name, PhD candidate Kiedra Taylor, '24 hosted Write On, Black Girl!, a writing retreat dedicated to the crafting of narratives written by Black girls and young women. Sitting down with Emily Graham, Ms. Taylor spoke of how the retreat went; the magazine; and the need for Black girls to rewrite the stereotypes imposed on them in art, thereby reclaiming their truth.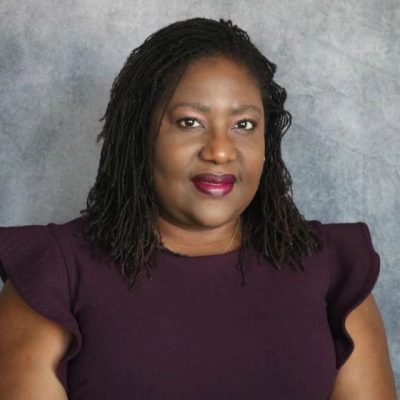 When PhD candidate Kiedra Taylor started her appointment as graduate assistant with  the Connecticut Writing Project (CWP), one of the oldest sites of the National Writing Project and supported by UConn's English department and the Aetna Chair of Writing, she had an idea. CWP's mission is to develop and support the practice and teaching of writing, including to K-12 students across the state. Each year, the best of student writing and art is collected and published in a magazine. Taylor tells me, "Since I had been studying Black girlhood, I thought to myself how cool it would be if there was a similar archive specifically for Black girls, with contents written by Black girls. Such an expansive archive would really bolster the burgeoning course of study."
Out of this idea sprung Write On, Black Girl!, a magazine whose ultimate goal is to help elevate the voices of Black girls and young women. "Historically, they have had to fight against the stereotypical images from culture and literature," Taylor says. "One way Black girls can shift how people see them is by speaking their truths and telling their own stories. And while I hope they feel like they can do that anywhere, we would love for it to also be included in our magazine."
Taylor and her colleagues hosted a writer's retreat for fourteen young, Black, female-identifying writers on February 26. "The retreat was amazing," Taylor smiled. "When each woman went around to share her writing, I got chills. It made me realize just how important a safe space like this was for our participants. I had many favorite parts from that day, but what stuck out to me was the great sense of camaraderie and mutual understanding that we all shared with one another. I hope that the participants — and any Black female creators — can maintain that intimacy and know that they are there for each other."
Write On, Black Girl! welcomes work made by any Black female-identifying persons from Connecticut. Authors should either be in grade school (K-12) or enrolled as a college undergraduate. Works can include poetry, short stories, memoir, photography, art, and any other uncategorized creative works that illustrates the author's experience as an outspoken Black girl. For more information, please visit their website.